Alabama has a vibrant culinary scene where Southern charm and comfort foods intertwine, and there is no better place to explore one of Shipley's Alabama franchise opportunities.
Aspiring entrepreneurs seeking to tap into a winning formula backed by a rich history and a proven business model are setting their sights on Shipley Do-Nuts' franchise opportunities in Alabama. So, let's dive into the delectable world of Shipley Do-Nuts and discover why Alabama holds the key to fulfilling your franchise aspirations.
Alabama's Food Culture
Alabama's culinary landscape is in the midst of a captivating evolution, drawing food enthusiasts from across the nation to savor its diverse offerings. With a vibrant history deeply intertwined with Southern traditions, Alabama has embraced its roots while also embracing culinary innovation.
In Alabama, food isn't just sustenance; it's a cherished part of the culture. From classic Southern comfort foods to innovative twists on traditional recipes, Alabamians have an unwavering appreciation for dishes that evoke feelings of warmth and nostalgia.
Shipley Do-Nuts fits seamlessly into this landscape with its delectable food and coffee options, offering a slice of comfort that resonates with locals and visitors alike.
Southern Hospitality and Community Engagement
In Alabama, a spirit of warmth, friendliness, and genuine care for others defines the essence of Southern hospitality. This cherished value isn't a slogan but a way of life ingrained in the culture.
Shipley Do-Nuts' commitment to fostering connections and creating a sense of belonging aligns perfectly with Alabama's tradition of hospitality, making it an irresistible choice for those seeking donut franchise opportunities. Not to mention, Shipley Do-Nuts was born in the South, so Southern hospitality runs hot in our blood.
Alabama's residents are known for their genuine friendliness and willingness to engage with others. Shipley Do-Nuts' inviting atmosphere and delectable treats provide the perfect setting for locals to gather, chat, and create meaningful connections.
Whether it's neighbors catching up over coffee or families sharing a box of donuts, Shipley's welcoming environment encourages community members to forge bonds that extend beyond the store's walls.
Ideal Demographics and Market Potential for Alabama Franchise Opportunities
Alabama's population density, particularly in its urban centers, offers a significant advantage for potential franchisees. High foot traffic areas, bustling streets, and urban hubs provide prime locations for Shipley Do-Nuts shops to thrive.
Franchisees can benefit from a steady flow of customers eager to indulge in Shipley's delectable treats, ranging from busy morning commuters to weekend shoppers.
The state's population is a melting pot of cultures, backgrounds, and preferences. Shipley Do-Nuts' diverse range of donuts, pastries, and coffee caters to this eclectic mix, appealing to both traditionalists and those seeking innovative flavors. This versatility allows franchisees to create a welcoming environment that resonates with a broad spectrum of customers.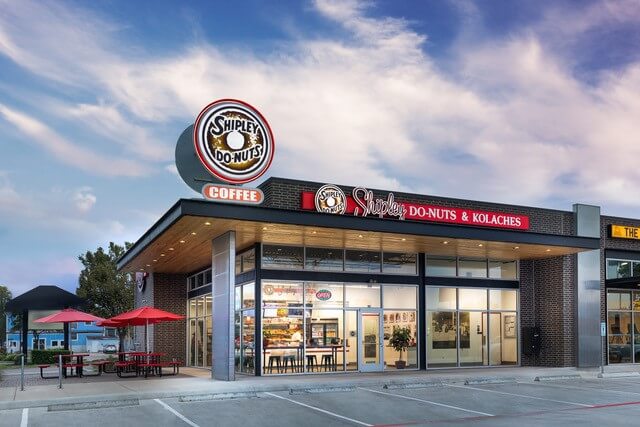 Prime Locations and Accessibility for Franchise Opportunities in Alabama
When it comes to establishing a successful franchise, location is key. Alabama's well-developed infrastructure, strategic positioning, and accessibility make it a haven for entrepreneurs seeking prime spots for their businesses.
Shipley Do-Nuts' enticing offerings and brand recognition are perfectly suited for Alabama's accessible and strategically located urban centers. Additionally, our real estate professionals' support in identifying and securing prime locations is a key advantage of choosing Shipley for your investment.
Weather and Seasonal Opportunities for Franchisees
Alabama's relatively mild climate ensures that extreme weather is rarely an issue. This consistency in weather translates to steady foot traffic for Shipley Do-Nuts franchises, regardless of the season. Whether it's a warm summer day or a crisp winter morning, patrons are likely to visit for their favorite treats without being deterred by inclement weather.
The state's calendar is dotted with seasonal celebrations, holidays, and events that can be leveraged to enhance the appeal of Shipley Do-Nuts franchises. From Mardi Gras festivities to back-to-school promotions, franchisees can design creative seasonal offerings that align with the spirit of the occasion. Limited-time flavors, themed decorations, and special packages can create buzz and drive customer engagement.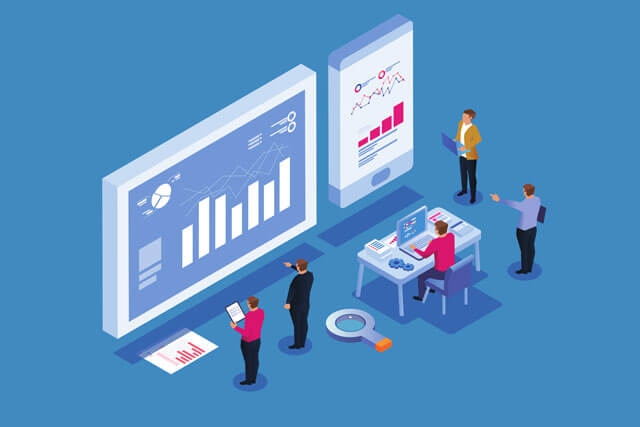 Indulge in a Shipley Investment Today!
Our journey began in 1936, and over the decades, we've cemented our status as a beloved donut and coffee shop chain. Our longevity speaks volumes about our commitment to quality, innovation, and customer satisfaction. Aspiring franchisees are enticed by the opportunity to become part of this enduring legacy of excellence and to align themselves with a brand that has stood the test of time.
Building a business from the ground up demands considerable time, effort, and resources. With Shipley Do-Nuts, franchisees step into an established brand that's recognized and cherished by customers across the nation. Our iconic logo, distinct donuts, and reputation for delicious delights provide an unshakable foundation for franchisees to build upon.
One of the hallmarks of our donut franchise opportunity is access to a proven business model. Shipley Do-Nuts furnishes franchisees with a blueprint for success, encompassing everything from store layout and operations to marketing strategies and supply chain management. This well-crafted framework significantly reduces the learning curve, empowering franchisees to hit the ground running.
Connect with our team to learn more about how to start a franchise and how Shipley Do-Nuts can become your canvas for success in the vibrant state of Alabama!