A Baker's Dozen:
How to Start a Franchise With Shipley in 13 steps
How to Become a Franchisee with Shipley Do-Nuts
We pride ourselves on a franchise process that's straightforward and transparent. Multi-unit franchising is Shipley's strategy for growth across the country, and we're seeking candidates with the ability to develop three or more stores.
Our streamlined operating system and flexible real estate options can maximize return on investment for experienced operators who want to expand their QSR portfolio. Follow our simple franchise process steps to join the Shipley family today.
Start your Shipley Do-Nuts journey by contacting us, and we'll provide you with the franchise application form.
Phone interview with our Franchise Development Manager
We'd love to get to know you better to determine if you are the right fit. Click here to see if you are our ideal candidate.
Review our Franchise Disclosure Document (FDD)
To ensure we are all on the same page, you'll be required to review our FDD, a legal document that all franchisors must provide before selling a franchise.
Fill out the Franchise Application
Once pre-approved by the Franchise Development Manager, you will need to fill out the Franchise Application Form.
Attend the Shipley Do-Nuts Discovery Day
Hosted at our headquarters in Houston, TX, our Shipley Do-Nuts Discovery Day provides you with the opportunity to learn more about Shipley and connect with other franchisees.
Prepare a business plan and complete your due diligence
With our support team by your side, you'll have ample resources to put together your Shipley business plan based on our tried-and-tested business model.
Sign the franchise agreement and pay the franchise fee​
This is where you'll make the final decision to become part of the Shipley Do-Nuts family of franchisees.
Begin the site selection and lease negotiation processes​
We'll assist you in determining which real estate is best suited for your Shipley Do-Nuts store.
Start the construction phase​
This is where the exciting work of building your Shipley Do-Nuts franchise begins. You're not alone in this! We review your construction plans and provide you with the design and layout of a typical Shipley Do-Nuts shop to help guide you.
Schedule operations training​
You'll need to schedule your training for your store's day-to-day operations. This will take place at a designated Shipley location, where you'll get all the necessary training and support.
Complete construction and develop a marketing plan for the opening of your Shipley Do-Nuts store​
We'll be with you every step of the way, and this extends to the marketing of your Shipley Do-Nuts store. Our expert marketing team will support you with strategic advertising and local store marketing.
Here's where your Shipley journey truly begins; when your doors open to the public!
Repeat the process for additional locations​
Steps 1-12 are completed in the first year of your Shipley journey. In the second and third years of being part of the Shipley family, you'll repeat the above steps to take on multi-unit ownership of Shipley franchises!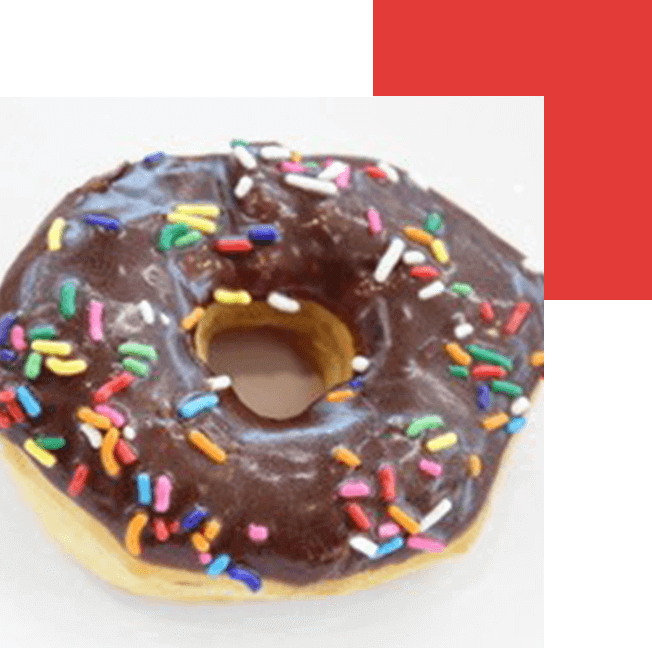 Ready to Join the Family?
Contact us today to start the franchise process steps.