Craving a Fresh Do-Nut Shop Franchise Opportunity? Check out Shipley Do-Nuts!
If you're interested in a bold do-nut business opportunity — one with strong multi-unit appeal — a Shipley Do-Nuts franchise offering is one of the very best! Our 85 years of QSR experience began with our delicious gourmet do-nut recipe, and today we're an exciting business offering with plenty of room for growth. We've used our knowledge to refine a business model that features a low investment, simplified operations and a modern store design that not only makes running your bakery more efficient but leaves you more time to focus on what matters — customer service and growth!      
Diversify Your Business Holdings or Add to Your Restaurant Portfolio – Either Way, We're Here!
Do-Nut franchise opportunities like Shipley's are a terrific way for investors and restaurant industry veterans to capitalize on the robust QSR industry. Do you recognize yourself in any of these Shipley franchisees?

A seasoned multi-unit operator who is looking to expand their restaurant portfolio.
Savvy entrepreneurs who have a proven track record in operating their own business.
A professional who wants to align with a brand that stands for core values like honesty, integrity, and hard work.
We're seeking candidates with experience in foodservice, retail operations, and business ownership, as well as owners of other franchise concepts who have the desire and ability for multi-unit restaurant development. If you're an investor looking to diversify, or a seasoned industry veteran who wants to build on your portfolio, our team is ready to help you achieve your goals. There has never been a more exciting time to join and grow with Shipley Do-Nuts!
Why Take Advantage of a Successful QSR Franchise Opportunity with Shipley?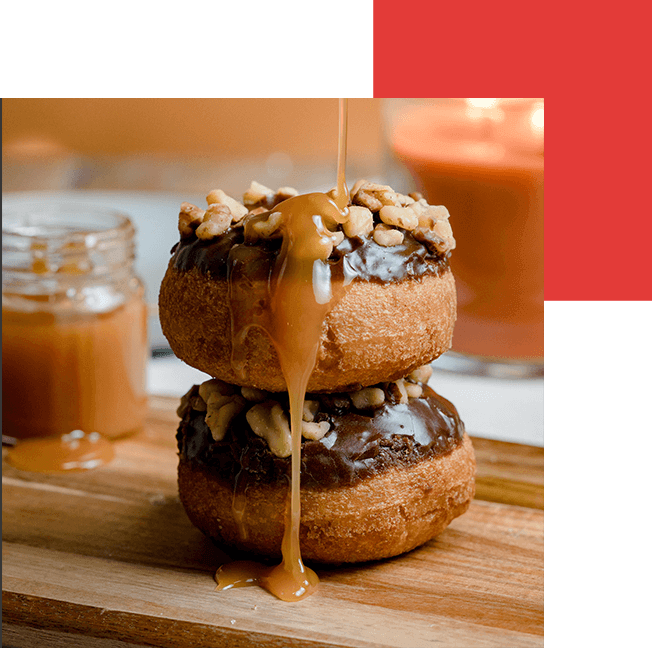 A Do-Nut Shop Franchise Opportunity with Shipley Do-Nuts Comes in All Shapes and Sizes!
Our flexible store models and small square footage requirements mean more opportunity for more investors to become part of the Shipley family. Depending on your goals and resources, you can choose from:
Whichever model you choose, you'll benefit from the Shipley legacy and our respected brand name.
There's Never Been a Better Time to Invest!
Right now, the QSR industry has never been more robust. In fact, it's slated to grow 6.5% worldwide by 2026. More people these days are looking for quality and convenience to come in one delicious bite, and a Shipley Do-Nuts franchise delivers just that!