Space is a precious commodity in the bustling world of convenience stores and travel plazas. As small business franchises become increasingly popular destinations for on-the-go consumers, maximizing every square foot of available space is paramount to staying competitive in the food service industry.
In this article, we explore how Shipley Do-Nuts, a renowned and beloved franchise, has perfected the art of low square-footage floor plans to cater to the unique needs of convenience stores and travel plazas.
Understanding the Market Landscape
In recent years, convenience stores and travel plazas have experienced a remarkable surge in popularity, becoming go-to destinations for consumers seeking quick and accessible food options. The fast-paced nature of modern life has led to an increased demand for on-the-go meals, snacks, and beverages. Consequently, convenience stores and travel plazas have emerged as essential hubs for travelers, commuters, and locals alike.
In this competitive landscape, the layout of a convenience store or travel plaza plays a crucial role in determining its success. A well-designed floor plan can significantly impact sales, customer satisfaction, and overall profitability.
An optimized small franchise business floor plan should address several key factors, including efficient product placement, intuitive customer flow, and strategic use of available space.
It is essential to create an atmosphere that encourages impulse purchases while allowing customers to move freely and access their desired items easily. Ensuring swift and courteous service within the limited space also contributes to a positive customer experience.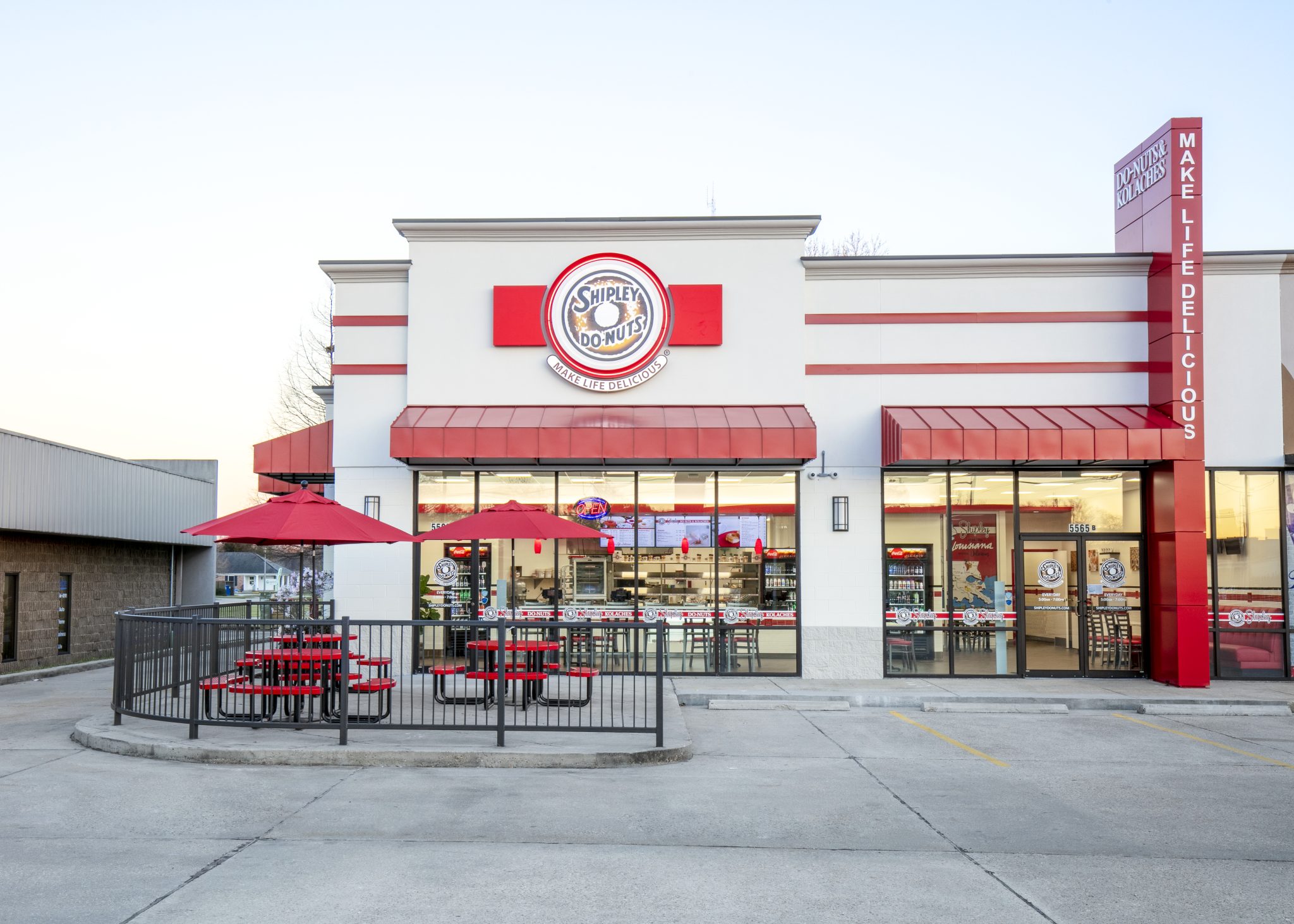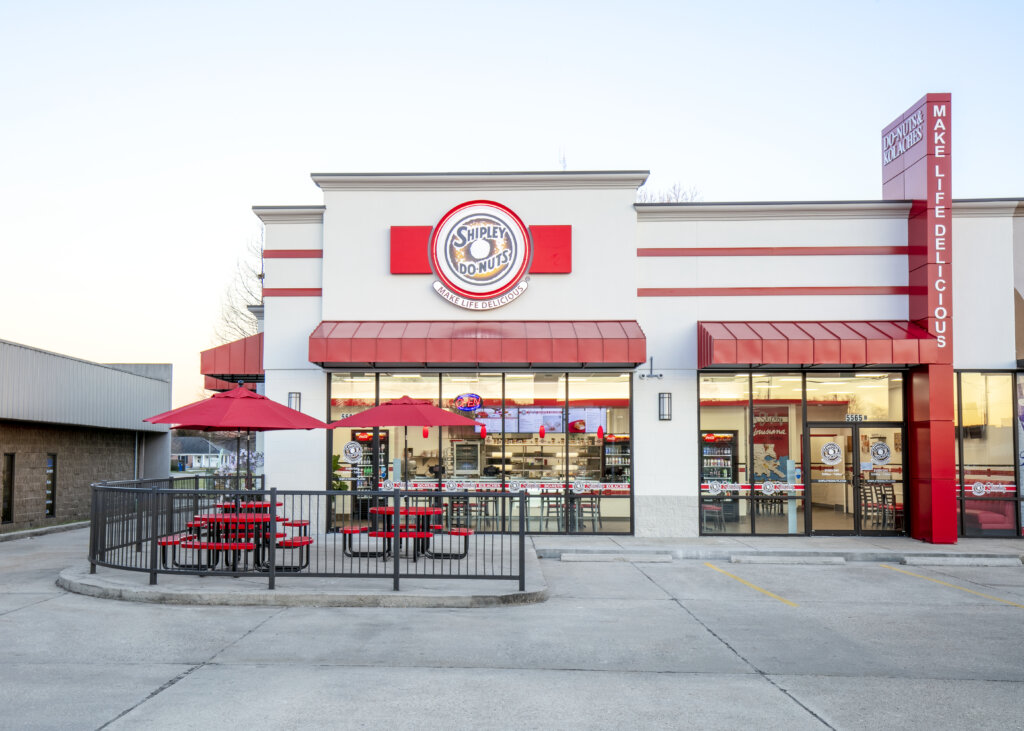 The Benefits of Our Franchise Opportunities Featuring Low Square-Footage Floor Plans
One of the most significant advantages of Shipley Do-Nuts' low square-footage floor plans is the ability to maximize space efficiently. Despite operating within limited footprints, these well-designed layouts offer ample room for a diverse and enticing product selection.
From a delectable assortment of donuts, pastries, and kolaches to top-quality coffee and other beverages, franchisees can cater to a wide range of customer preferences.
The strategic placement of display units and product shelves ensures that every inch of available space is optimized. By curating a diverse menu within a compact environment, any Shipley Do-Nuts franchisee can attract a broader customer base and meet the varied tastes of on-the-go consumers.
Streamlining Customer Flow and Optimizing Service Efficiency
Low square-footage floor plans from Shipley Do-Nuts are carefully designed to create a seamless customer flow within the store.
Efficient traffic patterns minimize congestion and allow customers to navigate easily from the entrance to the service counter and, finally, to the checkout. This well-planned layout enhances the overall customer experience by reducing wait times and providing a hassle-free ordering process.
Enhancing Customer Experience and Satisfaction
Our low square-footage floor plans prioritize the comfort and satisfaction of customers, making every visit a delightful experience.
The inviting ambiance, created through thoughtful interior design and appealing displays, entices customers to linger and explore the menu offerings. The warm aroma of freshly baked donuts and the friendly demeanor of well-trained staff contribute to a positive and memorable visit.
Capitalizing on High-Traffic Locations with Limited Space
Convenience stores and travel plazas are often strategically situated in high-traffic areas, attracting a steady stream of potential customers. By implementing low square-foot floor plans, Shipley Do-Nuts qsr franchisees can capitalize on these prime locations without the limitations of large real estate footprints.
The compact nature of these floor plans allows franchisees to secure prime spots in heavily frequented areas, enhancing brand visibility and maximizing foot traffic. The ability to thrive in high-traffic locations further strengthens the position of Shipley Do-Nuts franchises as go-to destinations for quality treats, driving sustained growth and profitability.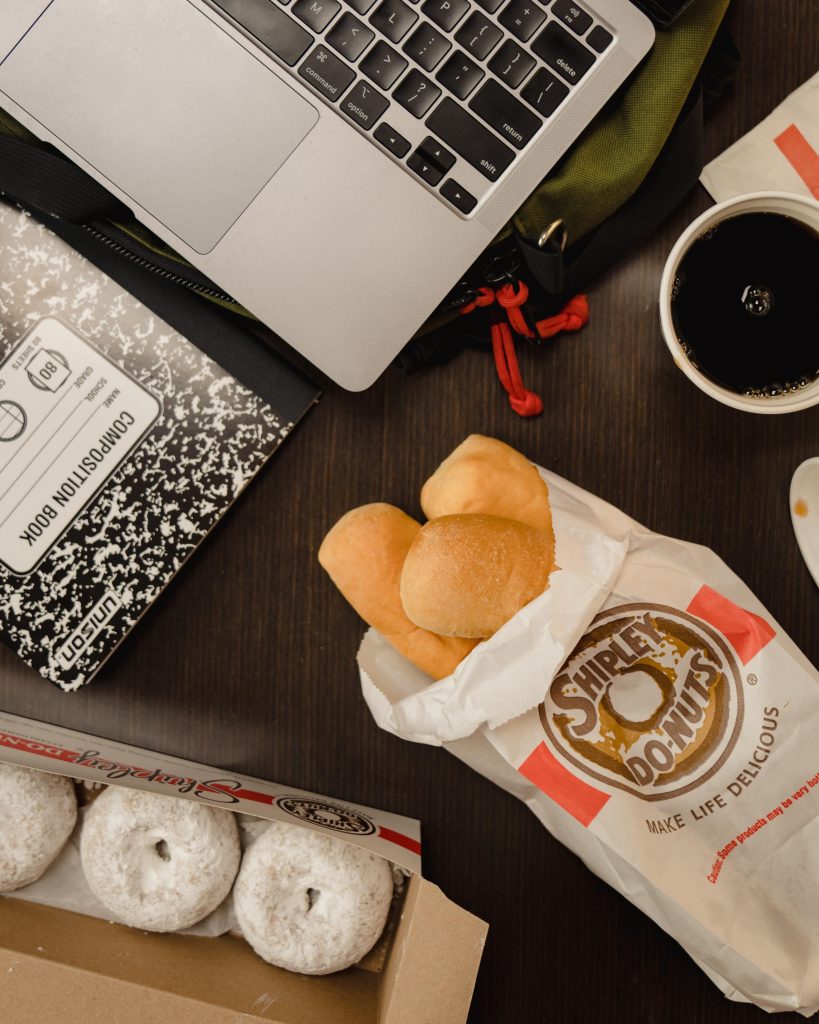 Looking for Small Franchises for Sale?
If you're looking to invest in one of the best donut franchise opportunities, look no further than Shipley Do-Nuts!
By maximizing space, streamlining customer flow, enhancing customer experience, and capitalizing on high-traffic locations, our efficient layouts offer a compelling proposition for franchisees that are interested in operating a franchise business out of a convenience store and travel plaza.
Looking to invest in a franchise in your small town? Shipley Do-Nuts might be the right option for you. Check out our available territories for markets with opportunities in your state.
Ready to take advantage of our franchise opportunities by investing in a Shipley Do-Nuts franchise for placement in your nearest convenience store or travel plaza? Contact us today to start your franchising journey with us!