Shipley Do-Nuts CEO Flynn Dekker joined the company in 2023 to spearhead the iconic, Houston-born brand's national expansion, bringing 30-plus years of executive leadership experience in the restaurant and retail industry and a strong track record of executing significant growth. Dekker previously served as CEO of Bonchon, a global franchisor of Korean chicken restaurants with
more than 420 locations spanning nine countries. He also held chief marketer roles at Wingstop Restaurants, where he led all strategic advertising, franchisee communication, branding, media and marketing efforts, and at Rave Restaurant Group and Fogo de Chao. In addition to expanding Shipley's 87-year-old brand's footprint and store count, Dekker will also focus on driving same store sales growth and investing in franchisee success with product innovation, equipment and technology upgrades and customer service enhancements.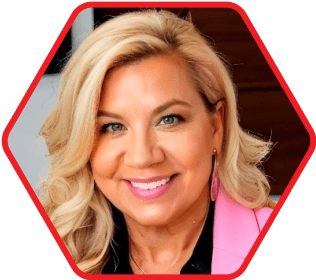 Shipley Do-Nuts CMO Donna Josephson is a dynamic, results-oriented marketing professional with over 20 years of restaurant marketing experience. She brings creativity, drive and leadership to help the 87-year-old company enter a new era of growth and innovation. She led the launch of the company's first-ever professional branding campaign and is tasked with
driving the company forward with brand marketing and strategy as well as off-premises strategy. Prior to joining Shipley in 2021, she served as CMO at Corner Bakery Cafe, Fazoli's and McAlister's Deli and has held leadership positions with other national brands such as Chick-Fil-A, Applebee's and Wendy's. In addition to creative problem-solving to increase company sales and profits, her passions include developing high-performance teams and creating cross functional partnerships to drive results and giving back to the industry and her community. She currently serves on the Board of Directors of CORE (Children of Restaurant Employees) charity.
Brad Reynolds joins us from Blaze Pizza where he most recently served as the Chief Financial Officer. He has served as Chief Operating Officer at Creating Culinary Communities, CFO and SVP of Development at Smashburger as well as an Investment Banking Senior Associate with Capstone Partners. Brad brings a wealth of knowledge from his experience in both the restaurant and banking segments.
VP of Operations and Training
Chris most recently served as COO of Eskimo Hut where he oversaw almost every aspect of the business. He has also served in many leadership roles as SVP of Operations at Rave Restaurant Group, RVP for Smashburger, as well as many years with Chipotle. Chris works closely with the Shipley Operations and Training teams to ensure our franchisees have the necessary tools and support to be successful.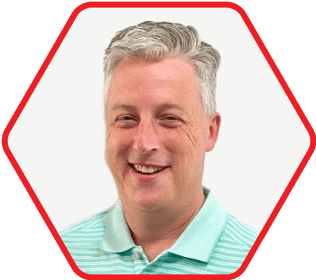 Senior Vice President of Supply Chain
Jim was named senior vice president of supply chain in February 2022, bringing more than 20 years of food manufacturing and food service experience to the company. His previous roles include senior director of global strategic sourcing at Krispy Kreme and senior manager of sourcing at Pillsbury/General Mills.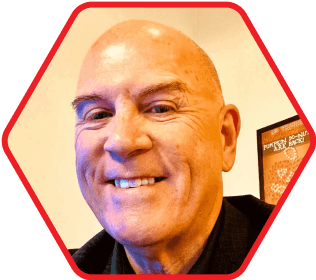 Vice President of Technology
Kerry, who joined Shipley Do-Nuts in June of 2021 to head up the technological transformation of the brand, has more than two decades of technology and operational leadership experience. He was previously the Senior Director of IT at Church's Texas Chicken®, Industry Manager for Food Service at Radiant Systems POS, and held top IT positions with Focus Brands and Chick-fil-A.
Jessica Lawson is a seasoned marketing professional with over 15 years of expertise, specializing in retail and restaurant marketing. She earned her bachelor's degree in marketing from Texas A&M University and her experience has been marked by notable contributions to renowned brands such as Neiman Marcus Group Joe's Crab Shack, Goode Company
Restaurants, and many others. Currently, Jessica serves as the Director of Marketing for Shipley Do-Nuts, where she is focused on national brand presence and executing impactful marketing campaigns. Her specialized skills include a wide range of areas, including digital advertising, LTO (Limited Time Offer) campaigns, menu engineering, loyalty, and public relations, among others.
Senior Director of Franchise Development
Mike joined Shipley Do-Nuts in 2021, bringing more than 30 years' experience in U.S. and international franchise sales, real estate, development, and operations experience to the company. He's held multiple leadership development positions in the restaurant, retail, and service sectors at brands like Beltone Save-A-Lot Food Stores, CKE Restaurants, parent to Carl's Jr.
and Hardee's, and Papa John's International. He leads franchisee recruitment, real estate, and construction efforts for fast-growing Shipley
Director of Construction and Maintenance
Kenny is a life-long Houstonian with over 25 years of construction and maintenance experience in the QSR and hospitality field. He has extensive experience developing and building brands and franchises, including Shipley Do-Nuts, Café express, Wendys, Top Golf, Margaritaville, and various hospitals, hotels, and universities. Kenny is a food service equipment 
specialist with years of design specification and implementation, and excited to work on Shipley's brand growth across the country!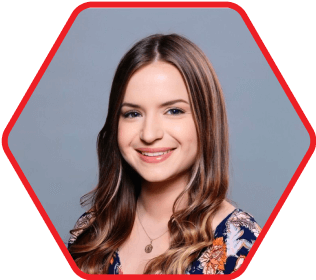 CFE - Director of Franchise Recruitment
Tori earned a Bachelor of Science from Louisiana State University while interning with LSU Sports Properties in the areas of client services, sponsorship sales, and marketing. She has over a decade of experience in customer service, sales, and marketing and most recently was a franchise development executive for PJ's Coffee of New Orleans Tori is also a Certified
Franchise Executive (CFE), a designation issued by the International Franchising Association and one she has maintained since October 2020 for her continued work and study in the franchise industry. Tori proudly serves as the Director of Franchise Recruitment for Shipley Do-Nuts and looks forward to using her experience and love for the brand to introduce others to the franchise ownership opportunity! A New Orleans native married with three dogs, Tori spends her free time outdoors hiking, gardening, or playing with her fur babies.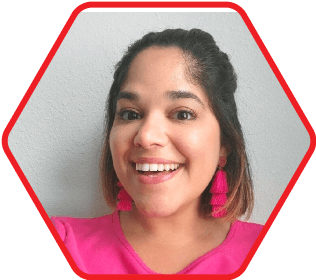 Franchise Development Executive
Lisa is a Texas native, a Swiftie, and a lifetime fan of Shipley Do-Nuts. She has a Bachelor of Science in Business Administration from Texas A&M University and has over 12 years of experience in sales, customer service, and project management. Lisa joined Shipley Do-Nuts in 2022 and is part of the franchise development team. She assists with recruitment, real estate, and the new shop buildout process. In her free time, she enjoys aerial dancing, traveling with her husband, and playing with her dog, 3 cats, and 2 rabbits.
Director of Training and Development
Christina is an experienced training & development leader with a demonstrated history of progression in the hospitality industry. Christina began her career in operations, which she says built the strong foundation she uses to this day while leading full-cycle talent management, curriculum design, learning technology implementation, and administration, as well as restaurant operations and new-unit growth. Her mission is to create a culture of continuous learning and improvement that not only supports the
company's vision, values, and goals but also that of each franchisee. Before joining Shipley Do-Nuts, Christina held similar training roles at Pei Wei Asian Diner and Dickey's Barbecue Inc. Christina earned a bachelor's degree in hospitality administration from the University of North Texas and immediately began her career in the restaurant industry. She is a native of Texas and lives in Houston, where Shipley Do-Nuts is based. Favorite Menu Item: hot, classic glazed donut.
Ready to Take
the Next Step?