QSR Industry Preferred Franchisee Requirements
We're proud of the fact that ours is an offering that appeals to a broad range of investors with experience in the quick-service restaurant (QSR) industry. We look for franchisee candidates wanting to bring an iconic brand to a new or evolving market. Our established business model takes a lot of the guesswork out of running your QSR franchise, so it makes sense to use it as a roadmap to success.
Here, we'll explore what makes an ideal Shipley Do-Nuts franchise owner and what some franchisee requirements in the QSR industry might look like.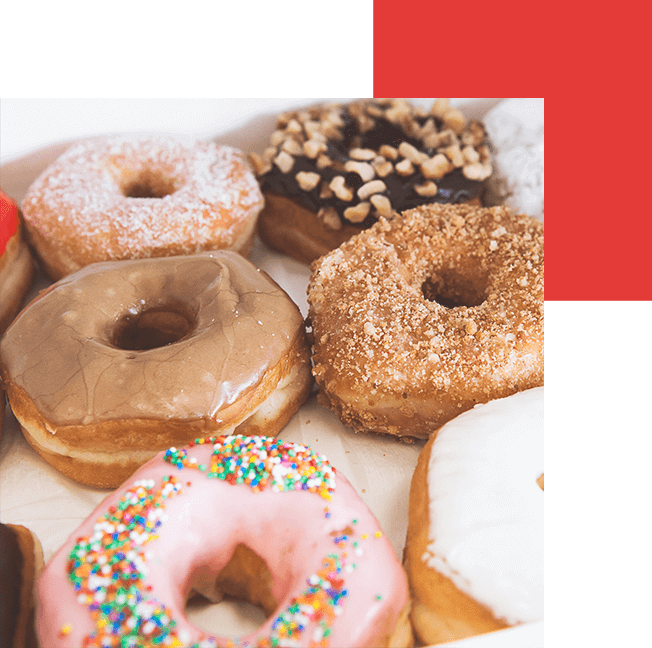 At the heart of the Shipley Do-Nuts brand are the people — our loyal customers, our hardworking franchisees, and our dedicated corporate team members who work every day to support you and help you grow! So, we look for candidates who love people as much as we do. Our franchisees are customer focused and believe in the power of a friendly smile. They're not afraid to make conversation, and they don't shy away from community involvement because they know there's real value in it.
Our franchisees have strong leadership skills and know how to set an example for others to follow. They know how to hire the right people and how to help those people realize their best selves as part of the Shipley family. They also know that the buck stops with them, so they hold themselves accountable for any decisions they make. They are flexible and inclusive and can think on their feet, and always put honesty and integrity above all else.
Anyone in business knows how important it is to put the work in; you won't succeed unless you're passionate about what it is you do. Our Shipley franchisees are all about making life delicious, and that means being motivated, energetic, and goal oriented. A strong work ethic goes a very long way toward growing a Shipley Do-Nuts bakery, and that philosophy is not only important for success but for others to see and emulate.
You're A Successful Business Owner
We like to see candidates with demonstrated success in business ownership who can make good judgments and quick decisions based on financial data and can follow our processes and procedures. We love folks who are results driven and have an entrepreneurial spirit that lets them make the most of their attention to details.
If you're excited by the potential for growth and want to use your experience to make life delicious, we want to hear from you!