Are you looking for donut franchise opportunities in Tennessee? Look no further than Shipley Do-Nuts! The aroma of freshly brewed coffee, mingling with the sweet scent of glazed donuts, has a universal appeal that transcends boundaries. Shipley Do-Nuts, a beloved name in the world of indulgent treats, offers more than just confectionery delights; it offers the opportunity to be part of a thriving and dynamic industry.
In this article, we will delve into the enticing world of Shipley's franchise opportunities in Tennessee, exploring why the Volunteer State is the perfect destination for your donut franchise dreams.
A Growing Appetite for Quick-Service Restaurants (QSRs)
When you invest in a Shipley Do-Nuts QSR franchise for sale in Tennessee, you get to tap into a booming industry.
The QSR industry is sizzling with growth, and the numbers are proof. With a projected compound annual growth rate (CAGR) of 5.6% between 2022 and 2030, the industry is on a trajectory of remarkable expansion. By 2030, it is expected to reach a staggering market size of $454.3 billion, making it one of the most lucrative sectors for aspiring entrepreneurs to invest in.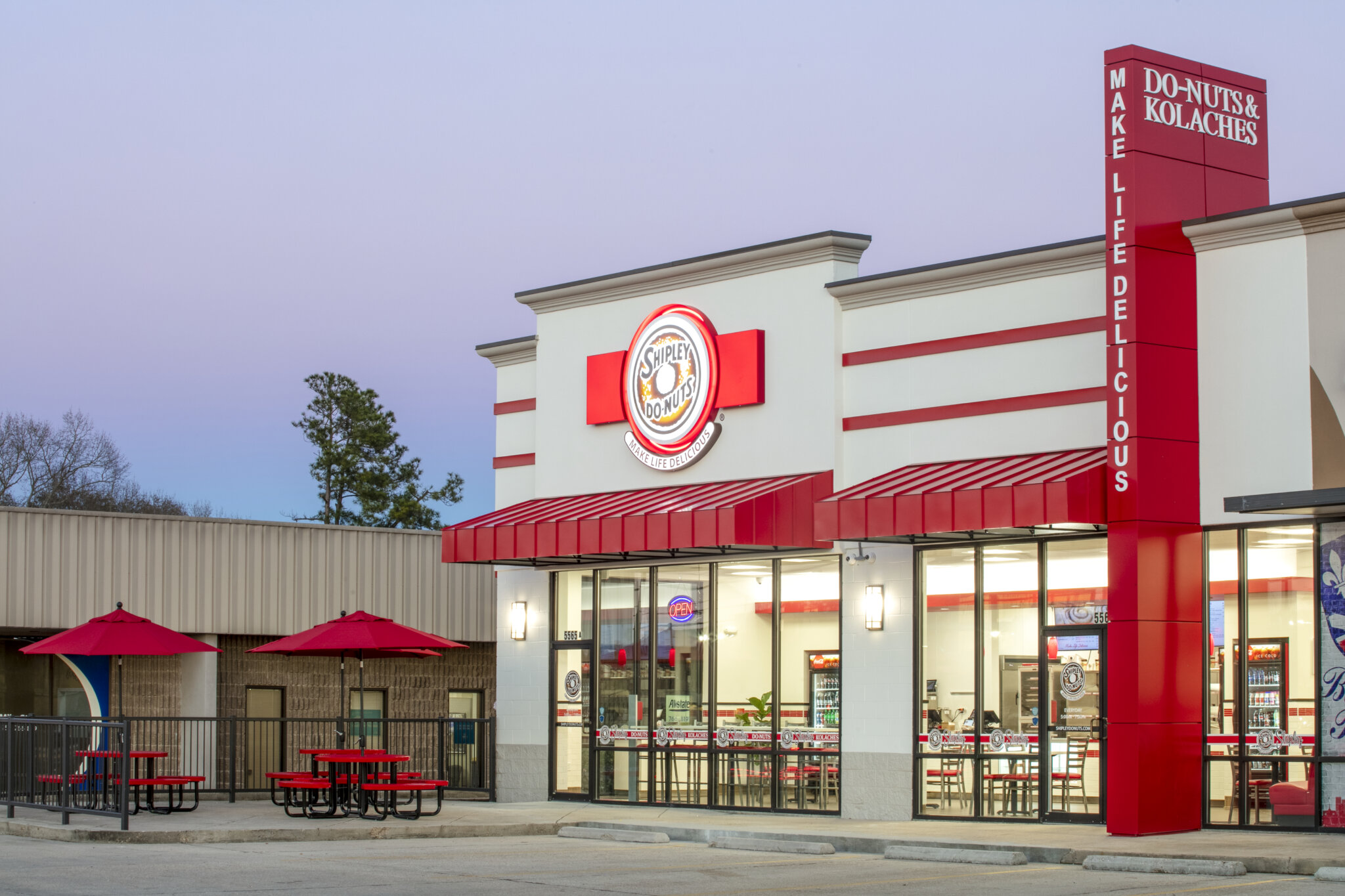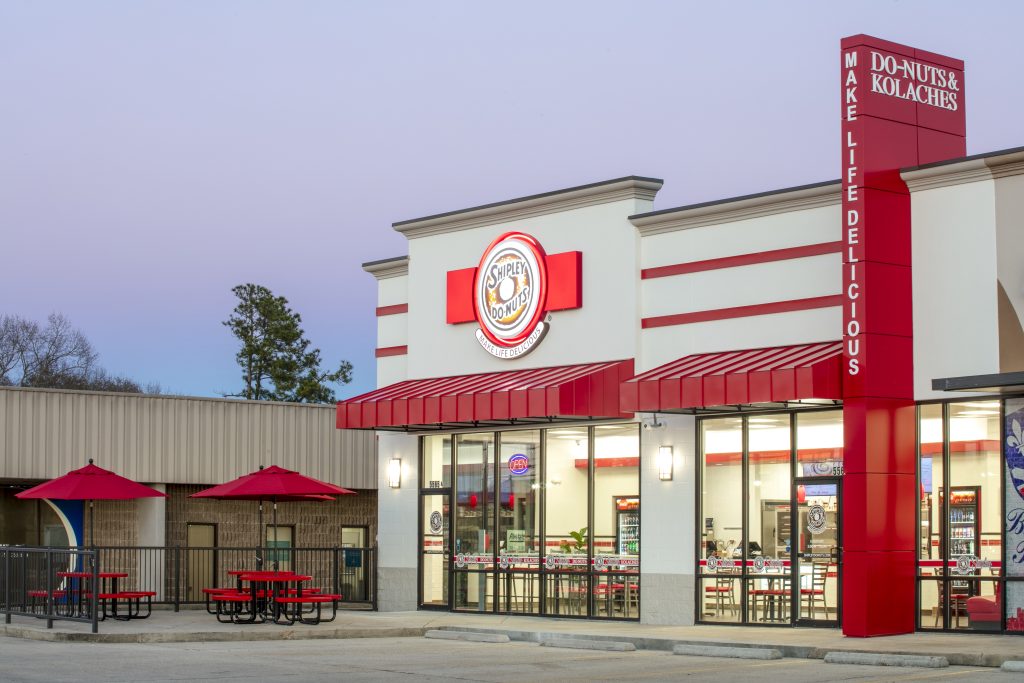 Why Tennessee?
Booming Market Potential: Tennessee is experiencing a remarkable economic resurgence. Its diverse population and growing urban centers provide a fertile ground for businesses to thrive. As the state's economy flourishes, so does the demand for convenient and delicious dining options like those offered by Shipley Do-Nuts.
Demographics and Consumer Preferences: Understanding the demographics and consumer preferences is crucial for the success of any franchise. You'll find a mix of demographics in Tennessee, including families, young professionals, and retirees. Shipley Do-Nuts' wide variety of donut flavors, coffee, and breakfast items caters to a broad customer base, making it a versatile choice for Tennessee's diverse population.
The Competitive Landscape: While Tennessee is home to various donut and pastry shops, Shipley Do-Nuts distinguishes itself with its rich history and reputation for freshness and quality. By offering a unique and premium product, you can stand out in a competitive market and capture the hearts and taste buds of Tennesseans.
Franchise-Friendly Environment: Tennessee's business-friendly environment, with relatively low taxes and a supportive regulatory framework, makes it an attractive destination for entrepreneurs. The state's commitment to fostering small business growth aligns well with Shipley Do-Nuts' mission to support its franchisees.
Strong Sense of Community: Tennesseans take pride in their communities, and local businesses often have a special place in their hearts. As a Shipley Do-Nuts franchisee, you'll have the opportunity to become an integral part of the communities you serve, building strong customer loyalty and a sense of belonging.
Shipley's Tennessee Franchise Opportunities
Choosing Shipley Do-Nuts as your franchise partner not only brings the allure of delicious donuts but also aligns you with a brand that has stood the test of time.
A History of Excellence: Founded in 1936, Shipley Do-Nuts has a storied history of crafting delectable donuts that have captured the hearts of millions.
Commitment to Freshness: At Shipley Do-Nuts, freshness is a non-negotiable commitment. Each donut is made from scratch daily, using the finest ingredients.
Proven Franchise Success: Shipley Do-Nuts has a track record of turning franchise dreams into reality. With a successful franchise model and a strong support system, franchisees benefit from a well-established brand that continues to flourish.
Strong Brand Loyalty: Over the years, Shipley Do-Nuts has cultivated a loyal customer base that spans generations. People often reminisce about their childhood memories of enjoying Shipley Do-Nuts with family and friends.
Innovative Marketing and Advertising: Shipley Do-Nuts employs modern marketing and advertising strategies to keep the brand relevant and appealing to a new generation of customers.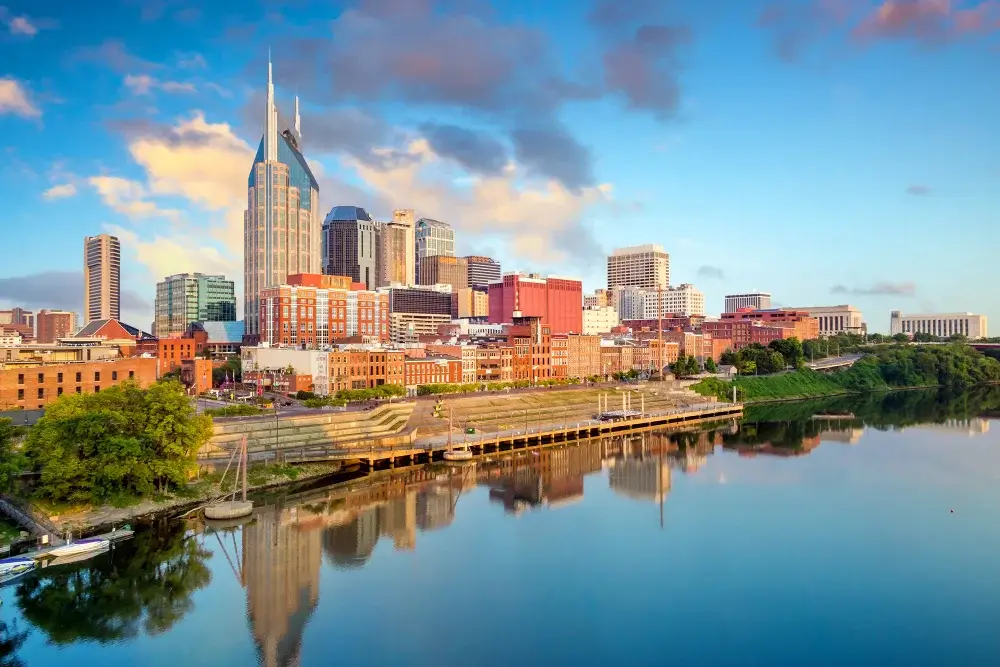 Available Markets for Our Donut Franchise Opportunities in Tennessee
Tennessee, with its diverse cities and communities, offers a multitude of exciting opportunities for Shipley Do-Nuts franchises. We already have a couple of locations in the state, meaning you'll be able to tap into our strong existing brand awareness. Here, we'll take a closer look at some of the prime locations within the state where you can embark on your journey to become a Shipley Do-Nuts franchisee:
Nashville: With its bustling downtown area, vibrant neighborhoods, and a constant influx of visitors, Nashville provides a dynamic market for indulgent treats.
Memphis: Known for its rich musical heritage, Memphis is a city with a strong sense of community.
Murfreesboro: As one of the fastest-growing cities in Tennessee, Murfreesboro offers a ripe market for new businesses.
Knoxville: Home to the University of Tennessee and a vibrant student population, Knoxville presents a fantastic opportunity for a Shipley Do-Nuts franchise.
Sevierville: Located near the Great Smoky Mountains National Park, Sevierville draws tourists year-round.
Franklin: With its historic charm and affluent population, Franklin is a prime location for a Shipley Do-Nuts franchise.
Johnson City: Nestled in the picturesque foothills of the Appalachian Mountains, Johnson City offers a unique market for Shipley Do-Nuts.
Hendersonville: This suburban community near Nashville is known for its family-friendly atmosphere.
Germantown: With its upscale neighborhoods and a strong sense of community, Germantown is a prime location for a Shipley Do-Nuts franchise. The brand's commitment to quality aligns perfectly with the discerning tastes of Germantown residents.
Mount Juliet: Located just east of Nashville, Mount Juliet is a growing city with a thriving economy. A Shipley Do-Nuts franchise here can tap into the commuter traffic while serving as a local gathering spot.
These are just a few of the promising locations in Tennessee where you can consider opening a Shipley Do-Nuts franchise. Each city brings its unique flavor and opportunities, but one thing remains consistent: the appeal of Shipley Do-Nuts' delicious offerings, commitment to quality, and potential for success in the QSR industry.
Join us in bringing the joy of freshly baked donuts and warm smiles to communities across Tennessee. Contact Shipley Do-Nuts now and set sail on your path to franchising success!