Welcome to the sweet world of Shipley Do-Nuts, where delectable dreams become multi-unit franchise opportunities! If you want to open a donut shop and be a part of an iconic brand, then you've come to the right place. Shipley Do-Nuts has been delighting customers with mouth-watering donuts and quality coffee for decades, and now, we invite you to be a part of our growing family.
In this article, we'll explore two exciting ways for potential franchisees to embark on their journeys with Shipley Do-Nuts. Whether you're looking to start with a single shop or have grander ambitions of multi-unit ownership, we have enticing opportunities for you to explore.
Option One: Elevate Your Single-Shop Dreams
Close your eyes for a moment and imagine it: your very own Shipley Do-Nuts shop – a cozy haven where the irresistible aroma of freshly baked donuts fills the air. It's not just a dream – it's a tangible reality waiting for you.
Benefits of the Single-Unit Option
Reduced Royalties for a Year:

We understand that becoming a franchisee can be both exciting and challenging. To make it sweeter for you, we're offering an incredible incentive. Sign a Franchise Agreement to open a single shop, and open the store within 14 months, and for an entire year, you'll enjoy a remarkable

1% royalty rate on your gross sales

. That's right – a whole year of reduced royalties, allowing you the opportunity to kickstart your journey with extra savings.

Lower Initial Costs:

By opting for a single shop, you're not only stepping into the world of Shipley Do-Nuts ownership with reduced royalties, but you're also minimizing your initial

donut franchise costs

. This option is designed to make your dream of owning a donut shop more accessible and affordable.

A Taste of Ownership:

Running a single shop allows you to get a feel for the business, learn the ropes, and establish a strong foundation. It's the perfect option for those who want to dip their toes into the world of franchising and gradually expand from there.
Option Two: Multiply Your Success with
Multi-Unit Franchise Opportunities
If your appetite for success is bigger than a single shop, then Option Two is tailor-made for you. Shipley Do-Nuts offers the chance for entrepreneurs to take their ambition to the next level with our multi-unit opportunities.
Let's dive into some of the ins and outs of this incentive:
A Minimum of Three Shops:

Under this agreement, you commit to opening a minimum of three Shipley Do-Nuts locations. It's a bold step that paves the way for exponential growth and profit potential.

Progressive Royalty Rates:

One of the highlights of Option Two is the progressively reduced royalty rates. Depending on the number of franchises you open and the time it takes to open, you'll enjoy royalty rates

ranging from 1% to 3% of gross sales

. As you expand your footprint, your rewards grow as well.

Appetizing Franchise Fee Discount:

As you embark on this exciting journey and launch your first three shops within a certain timeframe, relish an appetizing

50% discount on the franchise fee

. It's like a triple-layered treat of savings designed to fuel your success and make multi-unit ownership even more enticing.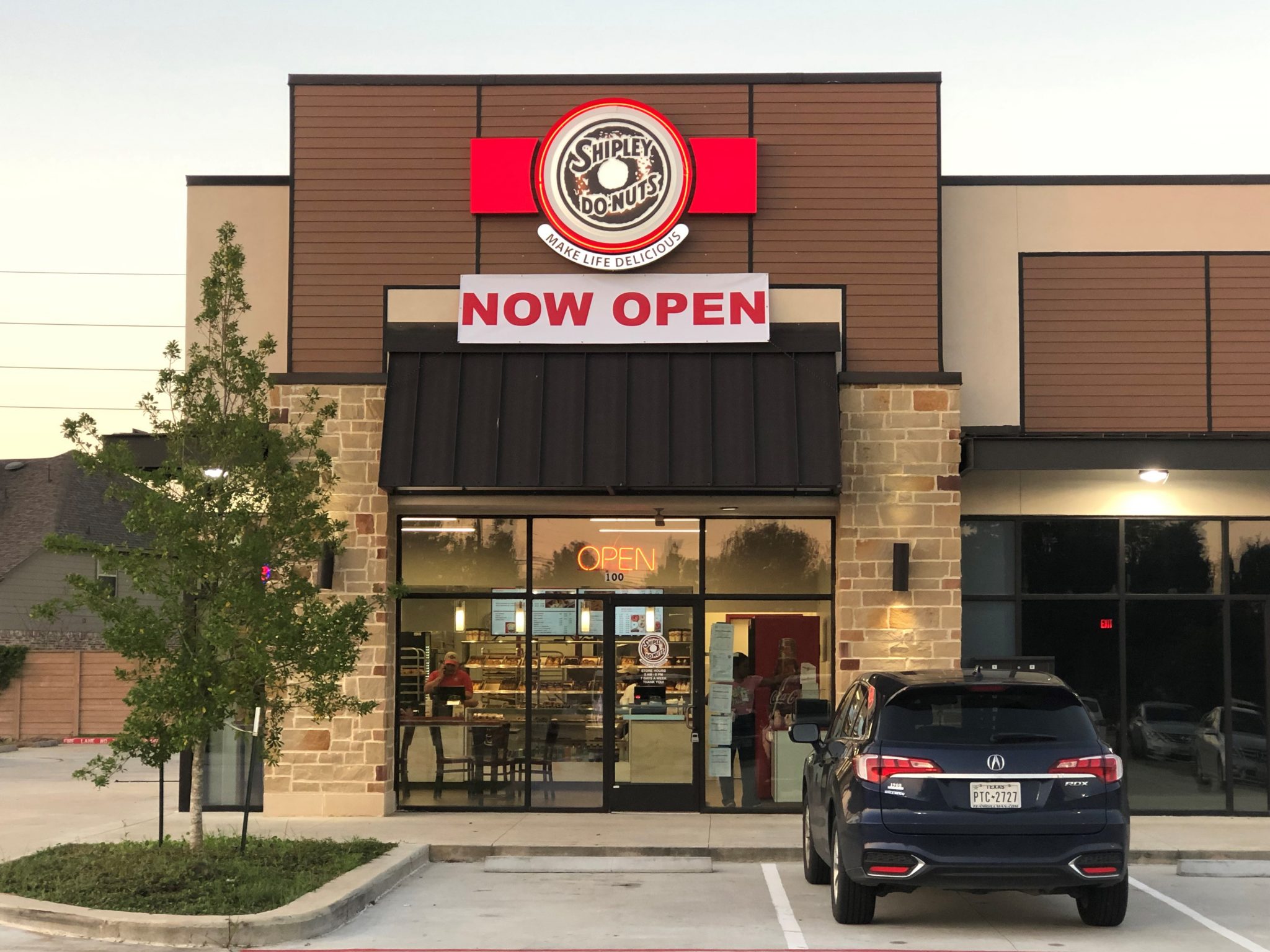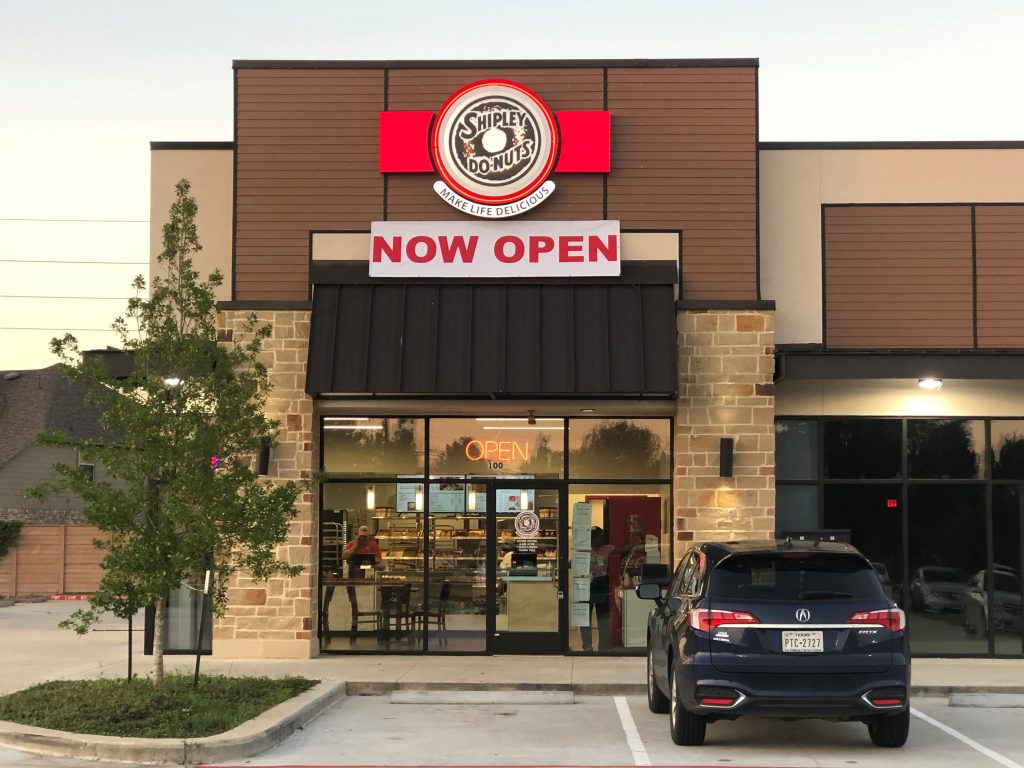 The Benefits
Expanding Your Reach:

Owning multiple Shipley Do-Nuts shops allows you to extend your reach and tap into a broader customer base. It's an opportunity to become a key player in your market. Plus, the Shipley brand is well-loved and known, meaning you'll be able to tap into our established brand awareness. 

Maximizing Savings:

With progressive royalty rates and a significant franchise fee discount, Option Two offers not only growth but also financial benefits that can't be ignored. Your investment is strategically optimized to help you achieve substantial returns.
What's on the Menu for Franchisees Without These Incentives?
While we're thrilled to offer you reduced royalties and lower initial costs with these incentive options, it's important to know what's on the menu without these incredible discounts. Without these options, royalties typically stand at 5% of gross sales, and the initial franchise fee is $40,000. By choosing to grab one of these exciting incentives, you'll enjoy savings and set yourself up for a delectably prosperous future.
Choosing Between the Opportunities
When it comes to choosing the right path for your Shipley Do-Nuts journey, there are several essential factors to keep in mind. Your decision should align with your personal goals, financial capacity, and long-term aspirations. 
Here are some key considerations:
Your Investment Capacity:

Take a close look at your financial resources and determine how much you're willing and able to invest in your Shipley Do-Nuts venture. This will play a significant role in determining whether Option One or Option Two is the right fit for you.

Long-Term Goals:

Consider your long-term goals as a franchisee. Are you looking for a steady, manageable growth trajectory, or do you have ambitious plans to rapidly expand your franchise portfolio? Your choice should reflect your vision for the future.

Growth Strategy: Think about your preferred growth strategy. Are you inclined to start small and gradually scale up, or are you ready to dive into multi-unit ownership from the get-go? Each option has its advantages and challenges.
Making a decision of this magnitude is not something you have to do alone. At Shipley Do-Nuts, we have a team of experienced franchise experts ready to guide you through the decision-making process. Contact us today to start your journey toward owning a Shipley Do-Nuts business. Let's make your entrepreneurial dreams a reality, one delicious donut at a time.