Own a Shipley Do-Nuts Franchise in Louisiana
Shipley Do-Nuts breakfast and bakery franchise opportunities include comprehensive training, a clear investment process, and a timeless set of values.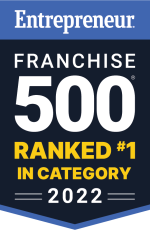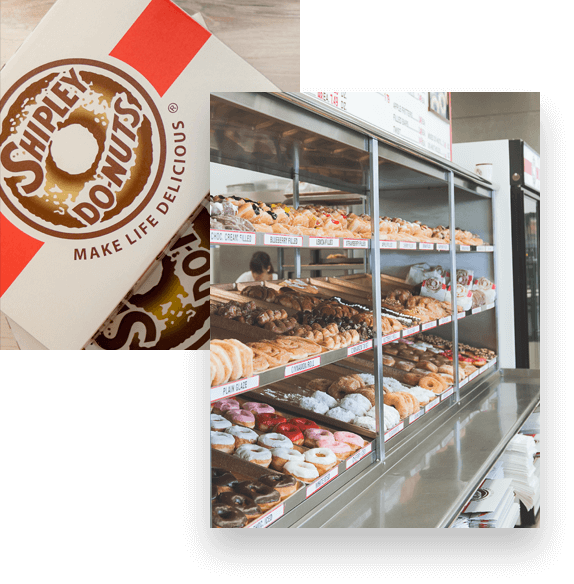 Make Life Delicious with Shipley Do-Nuts Franchise Opportunities
Shipley Do-Nuts is a beloved bakery and coffeehouse based in Houston, Texas. Established in 1936, Shipley was privately held through three generations of the Shipley family until 2021, and we currently have 334 locations across nine U.S. states. We are well known for our 60+ varieties of do-nuts and kolaches, baked fresh daily with only seven ingredients.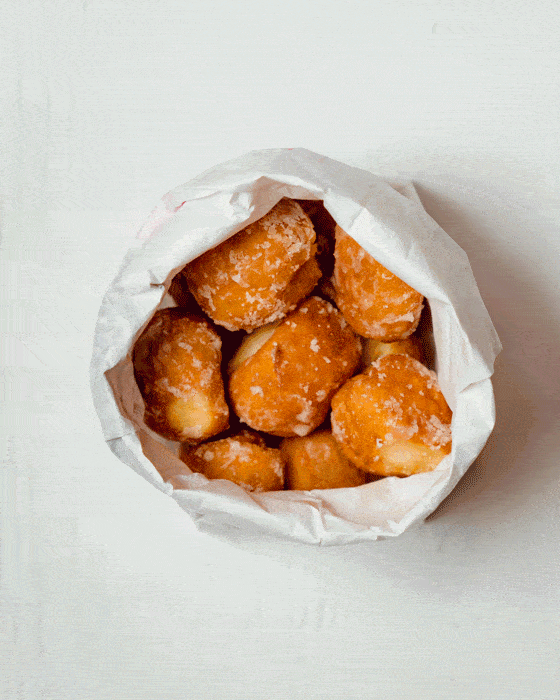 Why Shipley Do-Nuts Is the Franchise Partner For You
We are looking to grow the number of stores in our expanding Southeast market and are eager to partner with franchisees who are committed to building a business for growth by providing excellent customer service, being an active part of their community, and reflecting our Shipley Do-Nuts core values. With a Shipley Do-Nuts franchise, you get unique benefits like training, technology, marketing, real estate support, and much more. You also become part of a brand with a cult-like following that's relevant and modern and has a core focus on profitability reflected in our franchise advantages. For example, because the inventory required to make our seven-ingredient do-nut dough is mostly composed of dry goods, franchisees only need a storage room of roughly 150 feet; even better, you'll never have to worry about five common logistical headaches other food franchises come with: no alcohol, no produce, no protein, no freezers, and no servers!
We Provide Comprehensive Training and Support
Shipley Do-Nuts offers a detailed training program – hands on! – in a certified training store. The training takes place over the course of about three weeks, and it includes:

Daily operations

Inventory control
Sales

Service

Staffing

Scheduling

Bookkeeping

Marketing
Thanks to the 85 years of experience and success behind us, our training will help you maximize the potential of your store and operate officially from the very start, regardless of your experience in a bakery or business.
Shipley Do-Nuts Franchise Investment
We all know you need to spend money to make money. Our franchise fee is $40,000, and with equipment, signage, and other related fees, our overall investment is anywhere from $450,000 to $816,000. We look for passionate investors with a minimum net worth of $600,000 and liquid assets of $200,000. Our multi-unit development terms include a 3-restaurant minimum, with a 15-year agreement. And we can tell you our current franchisees have seen the rewards of investing – 55% of our franchisees are multi-unit franchise partners.
SHIPLEY Stands for More Than Just Delicious Do-Nuts: Our Core Values
At Shipley Do-Nuts, we put customer service first, and our goal is to provide our customers an experience found nowhere else in the world. We achieve this through our people, process, and products, all on a mission to make life delicious.
Even better, we measure this by ensuring that our interactions – with our franchisees, partners, suppliers, and most importantly, our customers – measure up with our core values, embodied right in our name: SHIPLEY.
You're in the Right Place!
So, are you interested in learning more about the Shipley Do-Nuts franchise opportunity? You're in the right place! Contact us online or call us at 713-869-4636 to learn more today.