How Technology Helps Shipley Do-Nuts Franchisees
Shipley Do-Nuts features state-of-the-art technology that keeps your business running smoothly and efficiently. You'll never have to worry about creating your system from scratch because we've done everything for you. We'll train you on our systems and ensure you're ready to use them to their full potential before you open your doors.
From point-of-sale systems to ordering inventory, it's all covered. If you're worried about handling HR situations, Shipley Do-Nuts has you covered there too. We've developed our technology to handle each and every circumstance that could arise while running your franchise. You'll be able to focus on your business without any stress regarding the technical side of your business. Our system has been built over decades of experience, and we know what it takes to do do-nuts the Shipley way.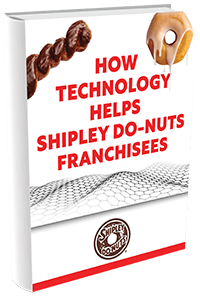 Fill out our form below to download
"*" indicates required fields